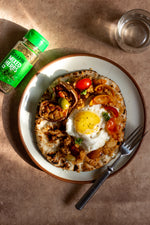 Tried the scrumptious Work From Home Feast recipes and have some leftovers? Our favourite recipe developer Sanskriti has you covered with a quick and wholesome recipe to use up the flavourful leftovers.
---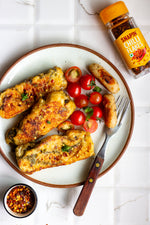 A simple and great way to use leftover Coriander and Garlic Babka by our in-house recipe developer, Sanskriti.
---
Tags:

babka, bread, breakfast, chilli paprika, eggs, garlic bread, mint, mixed herbs, recipe, sunday, weekend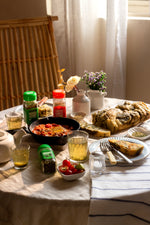 "I usually never feel like eating breakfast because I am one of those people who make a lot of food in the morning for the rest of the day and don't feel like eating after making food. But the few days I do eat breakfast it's usually all out. Homemade bread, some form of eggs and tea"